Recipe Search By Name
A B C D E F G H I J K L M N O P Q R S T U V W X Y Z #
Highballs
Highballs were one of the first drinks created, originating as a railway term, by actually placing a ball on the end of a high stick as a signal to an oncoming train, the "highball" gave the workers time to go grab a quick one, knowing the track was clear. That drink was usually a Whiskey and Ginger.
Today there are literally thousands of these drinks. While the term itself is not as popular as it once was, today these drinks are usually referred to as mixed drinks, the recipe is the same. 1 oz of liquor in a 8 oz. glass with ice and fill with mix.
In most cases, the bartender will know the ingredients of the drink by name. Such as a Vodka and Tonic, or Rum and Coke. However there are drinks that are not so obvious such as the Madras or Seabreeze.
Highballs Every Bartender Should Know.
Tall Drinks Every Bartender Should Know
How To Make A Highball.

Use a Highball Glass.

Fill with ice.

Add 1 oz. of liquor.

Fill with mix.

Garnish and Serve.
Popular Highballs

View more gifts at Zazzle.

Knowing Call Brands is essential with these Cocktails
Tall Drinks
Tall Drinks have an added step and are usually served in a Collins Glass.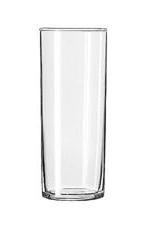 Collins Glass
How To Make A Tall Drink

Fill a Collins Glass with ice.

Add 1 oz. of liquor.

Fill with mix.

Float a 1/2 oz. of added ingredients.

Garnish and Serve




---
Looking For A Bartending or Cocktail Gift?
Tee Shirts, Party Invitations and more!
Check us out here at Zazzle!
---