Recipe Search By Name
A B C D E F G H I J K L M N O P Q R S T U V W X Y Z #
Sour Cocktails
The base mix in all Sour Drinks is, of course, the sour. Sour mix is a sweetened lemon juice.
Sour drinks can be broken down into two categories; Shorts and Talls.
Short sour cocktails are typically made in a mixing tin, shaken and strained into a chilled glass. The glass is typically a sour glass, cocktail glass or a margarita glass.
Tall sour drinks have added soda water to cut the tart taste. They are served in a larger glass, usually a Collins, and have a cherry and orange garnish.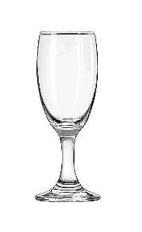 Sour Glass
Preparing a Short Sour Drink

Add ice to a mixing glass.
Add 1 oz of liquor.
Add 2 oz. of Sour Mix.
Shake and strain into a chilled sour or cocktail glass.

View more gifts at Zazzle.

Short Sour Cocktails
Every Bartender should know the following cocktails:
Commercial Sour Mix contains "Bar Foam." Which gives a cocktail a frothy head.
Tall Drinks
Tall Drinks have added soda water and are usually served in a Collins Glass.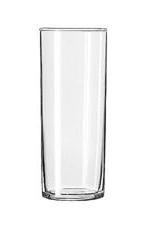 Collins Glass
How To Make A Tall Sour

Fill a Collins Glass with ice.

Add 1 oz. of liquor.

Add 2 oz. of Sour Mix.

Fill with Soda Water.

Garnish and Serve
These drinks are usually served with the garnish a cherry and orange slice, although they can also have more elaborate garnishes.
---
Looking For A Bartending or Cocktail Gift?
Tee Shirts, Party Invitations and more!
Check us out here at Zazzle!
---